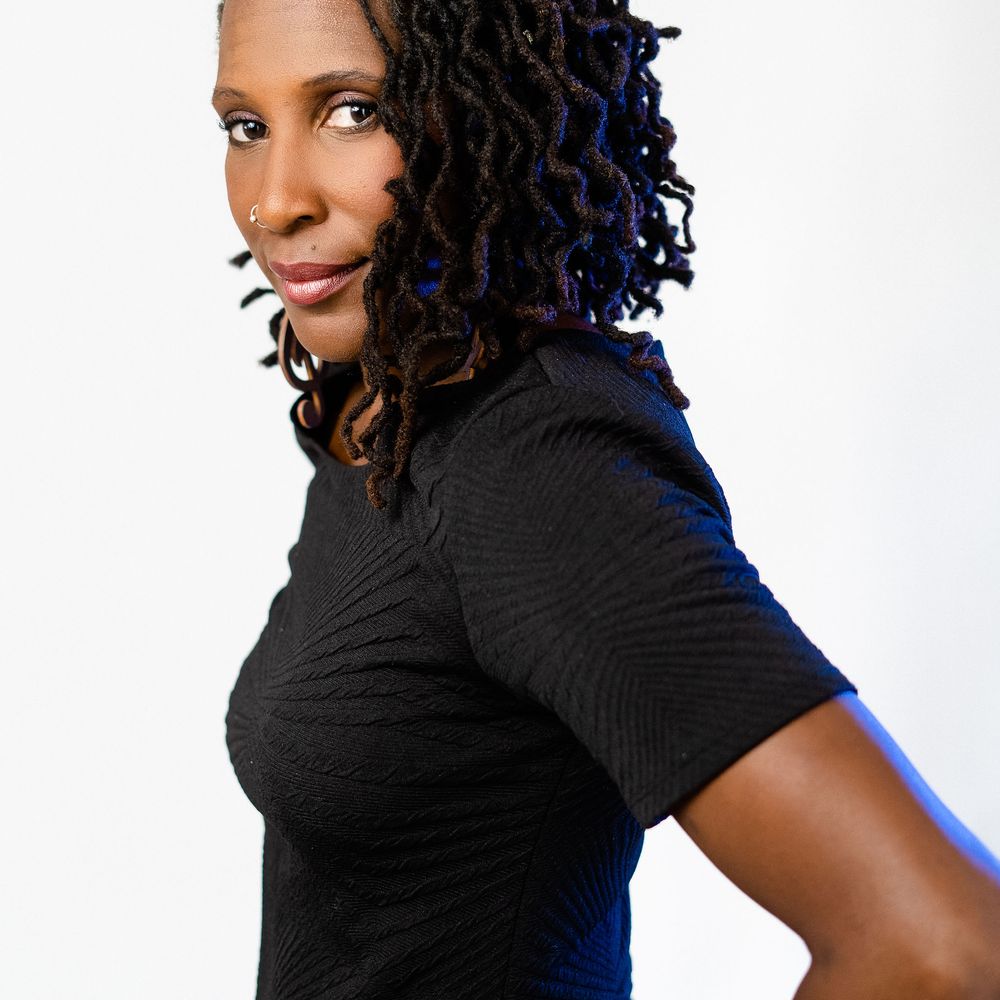 ARTIST BIO
photo credit:Chris CHarles
U-Meleni Mhlaba-Adebo, currently Boston based, is a Zimbabwean- American highly accomplished professional artist, poet, storyteller, Word Architect,singer, actress renowned for her extraordinary talents and impactful contributions to the world of arts and culture.
With a career marked by recognition and numerous prestigious awards, Mhlaba-Adebo transcends artistic boundaries, engaging audiences worldwide with her transnational perspective. Her unwavering dedication to inclusivity and equity in the arts and wellness has earned her esteemed recognition, including a Certificate of Recognition from Mayor Wu in January 2023, applauding her creative excellence and commitment to fostering diversity within Boston.
This September 2023, she proudly holds the prestigious Brother Thomas Fellowship, a recognition earned among 19 distinguished awardees.
Currently, Mhlaba-Adebo is involved in a dynamic collaboration with fellow artists Maria Finkelmeier, Martha Rettig, and Sofie Hodara. Together, they are crafting the groundbreaking art exhibition, "Threads of Assumption," exploring themes of gender bias through the fusion of human narratives and Artificial Intelligence. The exhibition's third installation was in a month long residency April 2023, in East Hartford, Connecticut.
Mhlaba-Adebo's illustrious journey includes being named a 2021 Creative Entrepreneur Fellowship recipient by the Arts and Business Council of Boston. She has also received the BIPOC Arts Leaders Ripple Grant from the Cultural Equity Leadership (ACI), and a Massachusetts Cultural Grant reaffirming her status as a trailblazer in the arts and culture sector.
Her artistic influence extends beyond the exhibition halls, with notable 2 appearances on GBH's "Suitcase Stories" and her role as the Costume Stylist for the award-winning film "Memoirs of a Black Girl," featured at the Boston Globe Black History Film Festival.
Mhlaba-Adebo's literary prowess shines through her debut poetry collection, "Soul Psalms," praised for its therapeutic transparency by Dr. Thema Bryant-Davis, President of the American Psychology Association. Her educational journey culminated in a Master's degree in Education from Lesley University, specializing in Theatre Studies and Multicultural Education.
Driven by a profound mission, Mhlaba-Adebo founded the Maoko Project, an arts+social impact initiative rooted in Ndau (Shona) principles, dedicated to driving meaningful change.
In February 2022, she embarked on a transformative partnership with Friendship Bench Zimbabwe, training grandmothers (Gogo's) to provide critical talk therapy services to those in crisis, symbolized by their therapeutic conversations on a bench. Her tireless fundraising efforts have supported two clinics in Zimbabwe, positively impacting over 5,000 lives. This year there will be more benches added and communities served,
Her influence extends to the written word, with contributions in chapter four of the groundbreaking books like Pulitzer Finalist "Under the Skin" by Linda Villarosa, exploring racial disparities in healthcare, and her poem " Gardening: A Poem for my mother" included in "Art in the Time of Unbearable Crisis: Women Respond" by Stephanie Raffelock, with a foreword by Brooke Warner which raised funds for women and children in Ukraine.
Beyond her artistic pursuits, Mhlaba-Adebo actively shapes the cultural landscape, serving as a board member of Write On the Dot and Mass Poetry. She is a valued member of the New England Poetry Club and the National Writers Union.
A proud alumna of Lesley University , Masters in Education : Theater Studies and Multicultural Education and )the University of Massachusetts Boston, holding a Bachelor of Arts in Social Psychology, Mhlaba-Adebo combines her academic insights with her artistic expressions, creating a powerful synergy that enriches her work.
Throughout her career, Mhlaba-Adebo has graced many prestigious stages , including the Museum of Fine Arts Boston, Institute of Contemporary Art, Harvard University, Arts Emerson, Scullers Jazz Club, Wallys Jazz Cafe, Symphony Hall, and the Boston Opera House. Mhlaba-Adebo has also shared stages with luminaries such as Former Boston Poet Laureate Danielle Legros Georges, Dr Cornel West, Professor Tim McCarthy, Askia Torre, Jeff Robinson Trio and Grammy-winning artist Esperanza Spalding, cementing her legacy as an artist who shines in the company of greatness.
She is loved deliciously by her husband and young son who is also a published poet!