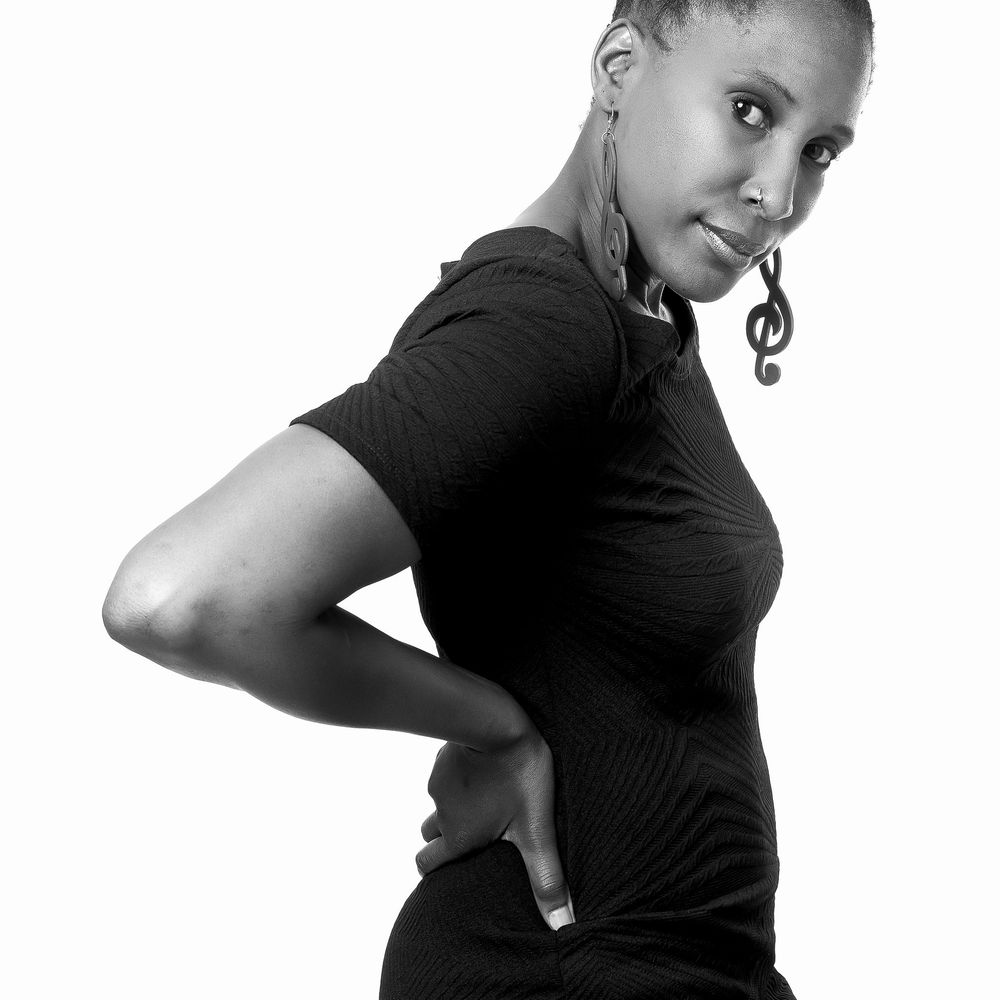 Artist STATEMENT
photo credit:Chris Charles
I am an artist, poet, storyteller, singer, performer, educator, mother, and athlete. My artistic journey revolves around fluid identity creation and exploring the intricate emotional landscapes of the soul. By merging sonic vibrations, English and Shona songs, poetry, and storytelling, I give voice to the depths of human experience.
As an artist and athlete deeply committed to community engagement, I was honored to have my poem "We BE WOMXN" selected for display at Boston City Hall through the Boston Poetry Laureate's Mayor's Poetry Program. Inspired by Trailblazhers, a female-run crew dedicated to creating safe spaces for women, especially BIPOC women, my poem reflects their mission of social justice and community building.
Through my diverse projects and creative endeavors, I continually push the boundaries of artistic expression, aiming to connect with others on profound and meaningful levels. By giving voice to the complex emotional geography of the soul, I seek to inspire, heal, and ignite conversations that resonate with the depth of human experience.
I have always been aware of being "Othered" within my own family, forever seeking asylum from two continents—Africa and America. This duality, influenced by legacies of colonialism, apartheid, protest, grief, loss, and love, fuels my work. As a child of divorce, a member of a multicultural family, and the eldest, these themes consistently emerge in my creative expression. Mental illness also weaves its way into my work, as some of my family members have struggled with it. Through my art, I strive to heal, connect, bear witness, amplify women's voices, and spark conversations about mental well-being.
My art practice is deeply rooted in exploring the constraints and expansiveness found within my Zimbabwean-American background. This duality stems from my Ndau and Ndebele heritage, with one identity more defined than the other. The combination of both DNA identities manifests through the physicality of my body in performance, vocal musings, the use of color in my clothing, precise diction, and evolving sonic intonations during storytelling and song. I wrap and emotionally pull people into my work, drawing from the medicine woman heritage ingrained in both my paternal and maternal bloodlines.
My work is a blend of memory, personal and historical narratives, and archival history—both mine and the fabric of global lived experiences. Stemming from my professional background in public health, wellness, education, and performance, I employ various tools in my creative process. My main instrument is my pen, archaic and simple, but I also utilize a typewriter, laptop, voice memos on my phone, an acoustic guitar, and a mbira (African thumb piano). Melody often guides my work, as I hear my creations take shape through musical expressions. Daily, I capture inspiring and simple moments through videos and photographs with my iPhone, meditating on them for future inspiration. I also excavate journals, letters, and have recently rediscovered the art of Shona batiking and sewing.
Considered an Emotional Anthropologist, I continuously seek to understand the undercurrents of life. I unearth secrets, challenge prescribed notions of womanhood, strength, love, beauty, freedom, motherhood, and family. My favorite muses are my husband and son, and I celebrate and protect the African man, especially during these heightened times.
Through my art, I strive to connect, heal, and inspire, crafting a country within my body where I find solace, understanding, and creativity. By embracing my multifaceted identity and amplifying the voices of others, I hope to leave a lasting impact on the world and spark transformative conversations that transcend boundaries.